Berlin, Deutschland – 6. April 2019
Peter Weckauf stellte am Wochende vom 6. April in Berlin Beamten der Polizei und der Justiz SAMI Combat Systems EBC vor.
Es wurden Grundlagen, Fixierungen im Stand, am Boden und sitzend, das Transportieren von Gefangenen und das Arbeiten im Team unterrichtet.
Wir freuen uns über das gute Feedback und weitere Kurse in nicht allzu ferner Zukunft!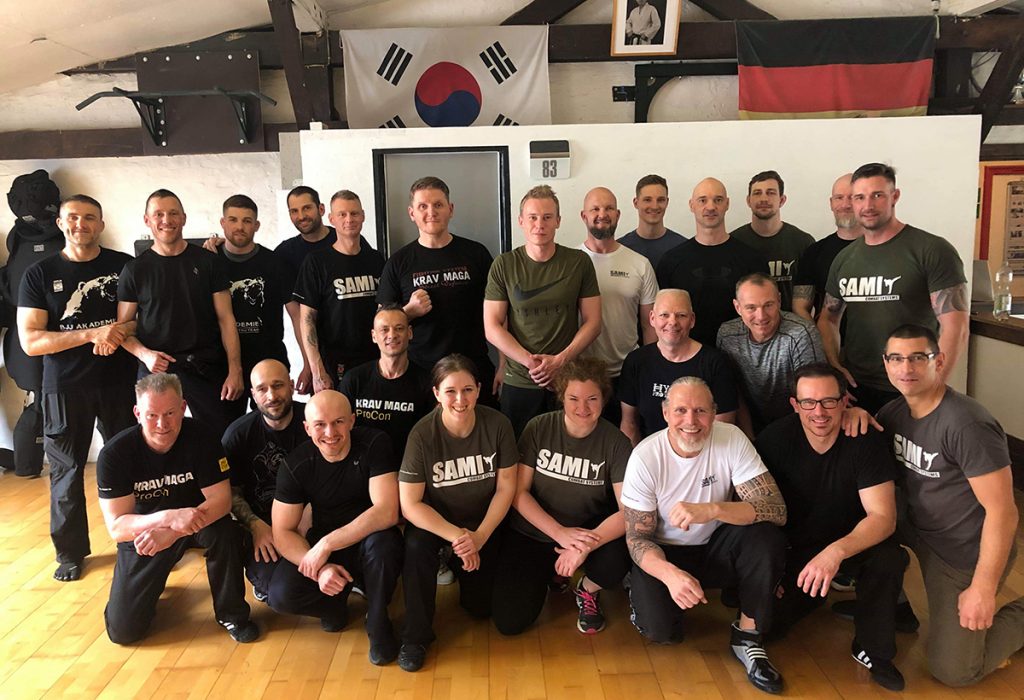 Berlin, Germany – 6th April 2019
Peter Weckauf went to Berlin on the weekend of April 6th to introduce SAMI Combat Systems EBC to public authorities there.
He taught the basics, fixation standing up, on the ground and sitting down, transport of prisoners and working as a team.
We are very pleased about the good feedback we got and are looking forward to more seminars in the near future!